The Giverny Residences
Last Updated: 

3rd October 2023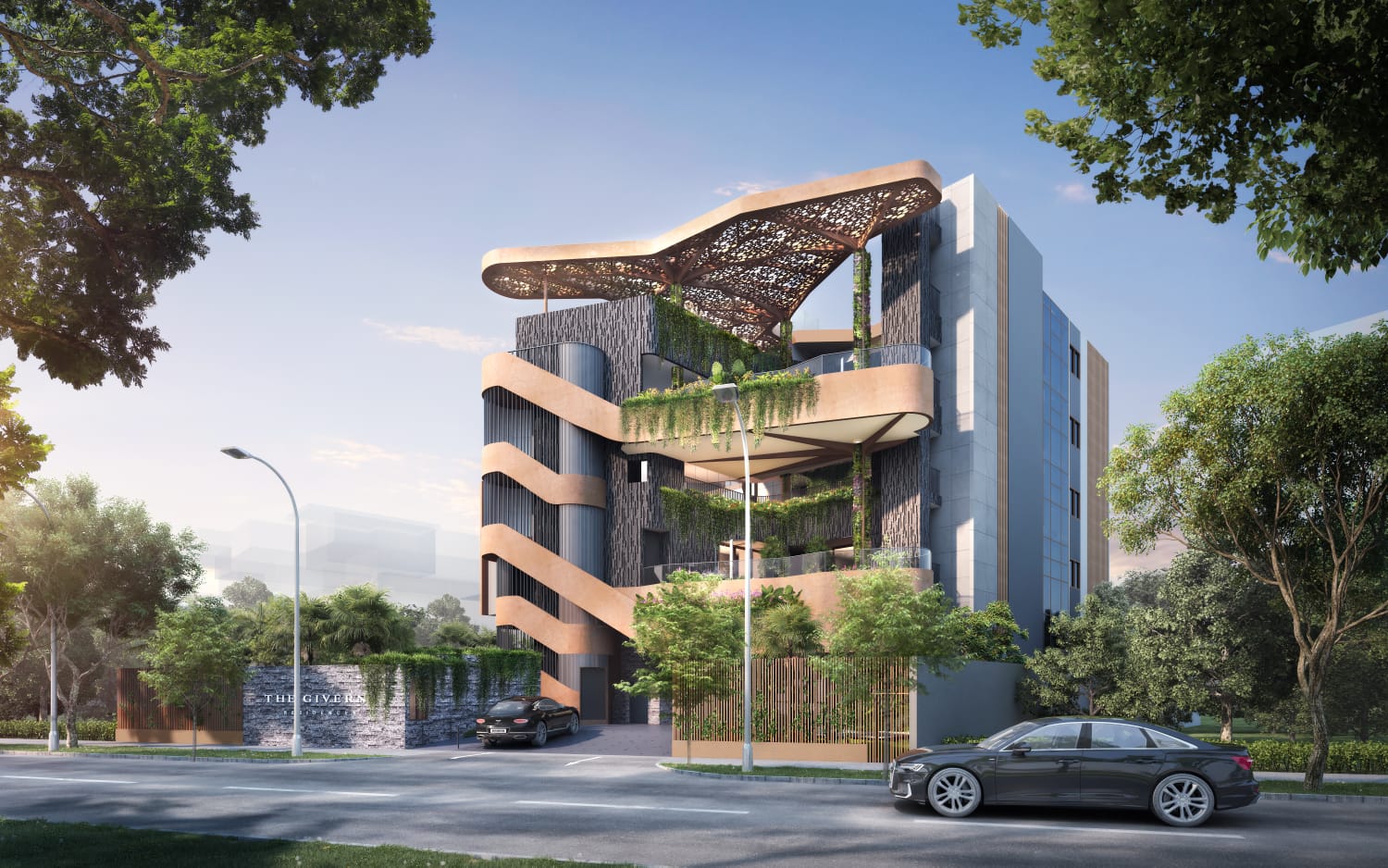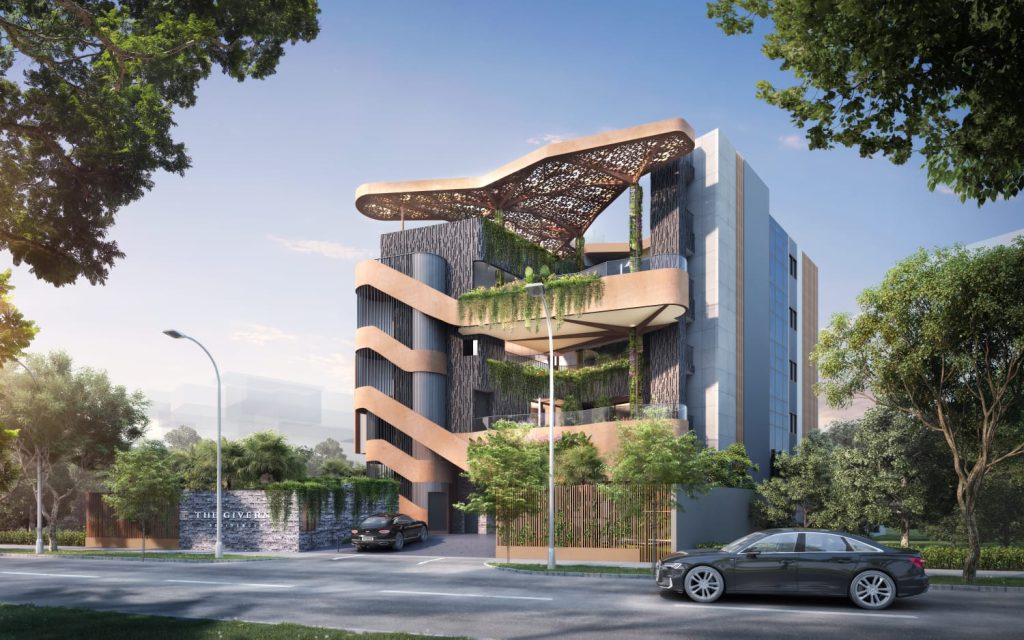 Book Appointment To View ShowFlat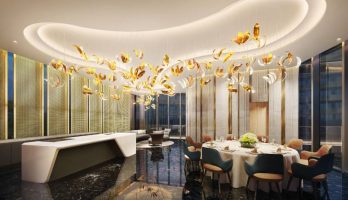 The Giverny Residences
Developer
Developer, Lian Huat Group has emerged as a true testament to entrepreneurial success, transforming from its humble beginnings in the spice trade to becoming a prominent player in the regional real estate development and investment sector. With an impressive legacy spanning over five decades, this exceptional company has consistently demonstrated its unwavering commitment to excellence and innovation.
Originally known as Lian Huat & Co, a modest trader of nutmeg and mace back in 1957, the company recognized the strategic advantage of Singapore's geographical location and advanced infrastructure. Leveraging the city-state's state-of-the-art port facilities, its founder, the late Mr. Kho Beng Kang, earned the moniker of the "Nutmeg King," laying the foundation for Lian Huat Group's extraordinary journey.
In 1965, Lian Huat Group seized the opportunity presented by Singapore's rapid urban development and ventured into real estate investments. Guided by visionary foresight and strategic policies, the company capitalized on real estate development programs and investments, solidifying its position as a key industry player.
A significant milestone arrived in 1987 when Lian Huat Group invested in prime residential, industrial, and commercial properties, encompassing an impressive 650,000 square feet in Singapore. Notably, among these properties were heritage-listed conservation shophouses, highlighting the company's dedication to preserving architectural treasures while embracing modern growth.
Taking its ambitions to the international stage, Lian Huat Group further expanded its horizons by acquiring hotel and land sites within Sydney's Central Business District in Australia. Today, the company's business interests extend across Singapore, Australia, and China, boasting a diverse portfolio that encompasses property development, property investments, and hotel and serviced apartment management.
Demonstrating its unwavering commitment to growth, Lian Huat Group recently accomplished The Centro, an upscale 25-story commercial and luxurious residential apartment complex located in Tianjin, China. Additionally, the company is actively involved in the development of One North Business Park, capitalizing on the dynamic growth of this vital market. By exploring new investment opportunities in China, Lian Huat Group aims to harness the immense potential of this thriving region.
The company's ambitions also extend to Brisbane, Australia, and Anhui Province, China, where it currently seeks exciting development prospects. By venturing into new markets and territories, Lian Huat Group continues to push boundaries and achieve remarkable success.
Presenting their latest development, The Giverny Residences, Lian Huat Group invites interested parties to schedule an appointment to view the The Giverny Residences showflat. Detailed information, including the Balance Units Chart, pricing, and floor plans, are readily available on the dedicated web portal, ensuring a seamless experience for potential buyers.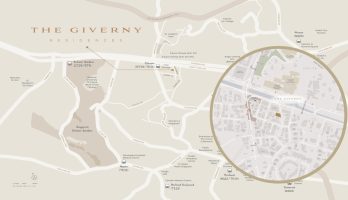 The Giverny Residences
Location Map
Welcome to The Giverny Residences, an exclusive residential haven nestled at 6 Robin Drive in Singapore. Prepare to embark on a journey of luxury, comfort, and convenience in this prestigious development, where every aspect is meticulously designed to provide an exceptional living experience. Ideally located in the heart of Singapore, The Giverny Residences grants residents unrivaled access to the city's vibrant lifestyle and essential amenities. Situated at 6 Robin Drive, this prime address places you mere moments away from renowned shopping destinations, world-class dining establishments, and a myriad of entertainment options, ensuring that every desire is easily fulfilled.
At The Giverny Residences, no detail is spared in creating a harmonious living environment. The architecture exudes elegance and sophistication, while the interiors showcase exquisite craftsmanship and premium finishes. Whether you opt for a spacious apartment or a lavish penthouse, each home is a sanctuary of comfort and style, offering a serene retreat from the bustling cityscape.
Beyond the luxurious interiors, The Giverny Residences boasts an array of exceptional facilities designed to elevate your lifestyle. Immerse yourself in the refreshing waters of the swimming pool, maintain your fitness regime at the fully-equipped gymnasium, or unwind amidst the lush landscaped gardens. The development caters to every aspect of your well-being, providing ample opportunities for relaxation, socializing, and indulgence.
One of the major highlights of The Giverny Residences is its strategic location at 6 Robin Drive. Enjoy the convenience of being within close proximity to major transportation hubs, ensuring effortless navigation throughout the city. Whether you're commuting to work or exploring the vibrant streets of Singapore, you'll find that everything is easily accessible, allowing you to make the most of your valuable time.
Nature enthusiasts will rejoice in the proximity of The Giverny Residences to the iconic Singapore Botanic Gardens. Immerse yourself in the captivating beauty of lush greenery, embark on leisurely walks, or simply bask in the tranquility of nature's embrace.
In conclusion, The Giverny Residences at 6 Robin Drive presents an unrivaled living experience in Singapore, combining luxury, convenience, and impeccable design. With its prime location, meticulous attention to detail, and exceptional amenities, this residential development epitomizes refined living at its finest. Discover the pinnacle of luxury living at The Giverny Residences, where sophistication meets convenience at 6 Robin Drive.
For more information on The Giverny Residences amenities, explore our location map, take a 3 Bedroom Virtual tour & 4 Bedroom Virtual tour, browse the Tanglin & Orchard URA Master Plan, and access the comprehensive E-brochure. Don't miss out on this extraordinary opportunity – book an appointment to view the showflat now and secure your place in this exquisite residential oasis.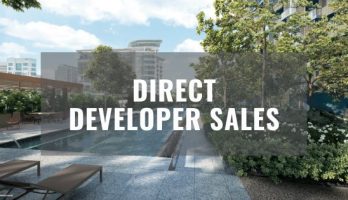 The Giverny Residences
ShowFlat
Embark on a journey of unsurpassed luxury at The Giverny Residences Showflat Viewing in Singapore. If you're in pursuit of the ultimate in upscale living, this exclusive opportunity is an absolute must. Nestled in a prestigious location, The Giverny Residences epitomizes flawless design, world-class amenities, and an enchanting lifestyle that will capture your imagination.
To ensure a seamless and personalized experience, we highly recommend pre-booking and securing your showflat appointment slot at least 1 day in advance. Stay up-to-date with the latest information on The Giverny Residences by contacting us at 6100 8187, as the showflat may occasionally close for private developer events, meetings, or regular cleaning. Take full advantage of our user-friendly website portal, where you can conveniently book and secure your viewing appointment in advance.
For buyers who have registered their interest in viewing the showflat, you will be granted the exclusive opportunity to enjoy the Direct Developer Price with No Commission payable. All remaining units for sale by the esteemed developer, Lian Huat Group, at The Giverny Residences are allocated on a first-come, first-served basis. If you wish to reserve and book a unit before your visit, our dedicated team can assist you in temporarily holding the unit for up to 3 hours, although please note that this policy is subject to change.
Please be aware that The Giverny Residences pricing is subject to revision without prior notice. Don't let this extraordinary chance slip away to immerse yourself in the epitome of luxury living. Book your showflat viewing appointment now and embark on an extraordinary journey of sophistication and indulgence at The Giverny Residences.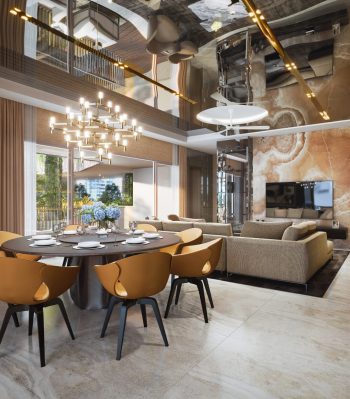 6 Palatial Residences One Coveted Address

Welcome to The Giverny Residences, a prestigious residential development by developer Lian Huat Group, perfectly situated at 6 Robin Drive in the highly sought-after prime district 10 of Singapore. Offering a desirable location near Orchard and surrounded by excellent primary schools, The Giverny Residences presents a unique opportunity for luxurious living.
Comprising of only six exclusive units, The Giverny Residences provides an intimate and private community. The development features thoughtfully designed 3-bedroom and 4-bedroom units, each occupying an entire level, ensuring utmost privacy and a sense of spaciousness. As you step into your own unit, you will be greeted by a world of elegance and style.
One of the standout features of The Giverny Residences is the ostentatious communal spaces and facilities available right at your doorstep. Whether you wish to entertain guests or be entertained yourself, these well-appointed spaces offer a haven of relaxation and socialization. Immerse yourself in the beautifully landscaped gardens, take a refreshing dip in the pool, or unwind at the state-of-the-art fitness center. Every aspect of The Giverny Residences is designed to provide an exceptional living experience.
The location of The Giverny Residences adds another layer of allure to this remarkable development. Situated near Orchard, one of Singapore's most vibrant shopping and entertainment districts, residents will have easy access to an array of upscale retail outlets, fine dining establishments, and exciting recreational options. Indulge in a shopping spree, savor exquisite cuisines, or simply soak in the lively atmosphere of this iconic neighborhood.
For families with school-going children, The Giverny Residences is conveniently located within close proximity to renowned primary schools. This ensures that your children will have access to top-tier education options, giving you peace of mind and convenience in their daily commute.
At The Giverny Residences, you can enjoy the best of both worlds – a serene and exclusive sanctuary within a vibrant and dynamic city. Experience luxury, privacy, and convenience in a residential development that truly stands apart. Make The Giverny Residences your home and elevate your lifestyle to new heights.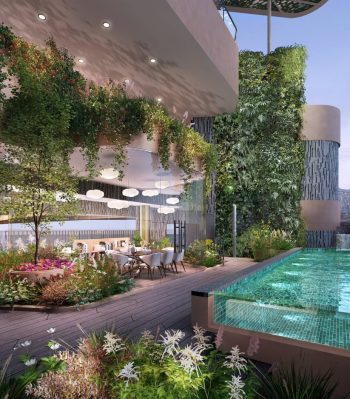 Tanglin and Orchard URA masterplan
Welcome to The Giverny Residences, a premier residential development nestled in the heart of Tanglin and Orchard, two highly coveted districts in Singapore's URA master plan. Boasting an enviable location, The Giverny Residences offers a luxurious and convenient lifestyle that epitomizes urban living at its finest.
As a resident of The Giverny Residences, you will find yourself surrounded by an abundance of world-class amenities, shopping destinations, and cultural attractions. Immerse yourself in the vibrant energy of Orchard Road, Singapore's renowned shopping belt, which is just a stone's throw away. Indulge in a shopping spree at the upscale boutiques, department stores, and luxury brands that line the iconic boulevard. Savor delectable cuisines at the numerous dining establishments, ranging from Michelin-starred restaurants to trendy cafes.
Tanglin, known for its elegance and sophistication, offers a serene and tranquil ambiance. Explore the lush greenery and beautiful parks that grace the neighborhood, providing an idyllic escape from the bustling city. Discover a treasure trove of art and culture at the nearby museums and galleries, showcasing both local and international works of art.
In line with the URA master plan, Tanglin and Orchard are slated for further development and enhancements. As an investor or homeowner at The Giverny Residences, you can look forward to a neighborhood that continues to evolve and flourish, providing even more opportunities for growth and appreciation.
With its prime location, superb amenities, and future growth potential, The Giverny Residences presents a rare opportunity to own a prestigious address in Tanglin and Orchard. Whether you are seeking an investment opportunity or a place to call home, The Giverny Residences is a testament to luxurious urban living in Singapore's Tanglin & Orchard URA Master Plan. Embrace the epitome of sophistication and seize this chance to live a life of unparalleled elegance at The Giverny Residences.
Book an appointment to view The Giverny Residences Showflat now and receive the latest updates on the floor plans, E-brochure, Balance Units Chart and pricing.
Book An Appointment to view The Giverny Residences Showflat & get VVIP Discounts (Limited Time), Direct Developer Price, & Hardcopy E-Brochure. Guaranteed with Best Price Possible.
OR
Fill up the form on the right and get a copy of The Giverny Residences Price, E-Brochure, and Latest Updates!
Strictly no spam policy.